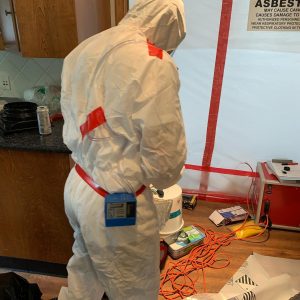 Boise, Idaho Mold, Lead, and Asbestos Testing
Asbestos testing:
HomeGuard samples presumed asbestos containing material (PACM) in residential and commercial structures according to EPA and AHERA protocols. HomeGuard recommends testing all residential structures built before 1985 for the presence of asbestos, both to meet the OSHA 1980 standard and to account for the drawdown of materials that contractors had on hand. The EPA requires all non-residential buildings (including residential housing buildings having five or more units) to be tested before demolition or renovation.
All HomeGuard building inspectors are nationally accredited and meet all EPA AHERA and OSHA requirements. Our certified building inspectors complete continuing education yearly to stay current with all regulations. Our utmost goal is to ensure that all your testing needs are met while making sure that all safety protocols are followed. We work to ensure a safe experience for you, your family, and friends.
Lead testing:
HomeGuard recommends testing all residential structures built before 1978 for the presence of lead. HomeGuard lead inspectors are certified renovators under the EPA's Renovation, Repair, and Painting Program (RRP). Contractors may either test for lead in structures built before 1978, or they must remove/remediate all painted surfaces using lead-safe work practices under RRP. Testing is significantly cheaper than removing all painted surfaces, and we aim to save you money.
HomeGuard' certified renovators will sample for lead using either the EPA certified test kit or by taking a paint chip sample and submitting it to an accredited lab for analysis.